Read my picks for the 5 most unique wedding venues in Virginia. Everyone and their mother seems to get married at a vineyard around my area of Virginia! Don't get me wrong, I love a classic vineyard wedding as much as the next wedding planner. But, not every couple wants their nuptials set among the grapes. I have compiled a list of 5 amazing venues that are NOT a vineyard in Charlottesville, Richmond, and the D.C. area.
Charlottesville Area
Richmond Area
D.C. Area
Non-Vineyard Venues in Charlottesville
The Wool Factory:
Minutes from the Downtown Walking Mall, The Wool Factory is actually in a restored 19th century textile mill. The historic industrial vibe is a perfect match for a modern vibe looking for history that doesn't feel stuffy. In house catering by their executive chef, Tucker Yoder, showcases a farm to table flair that is sure to elevate your guests' experience. The Wool Factory offers indoor and outdoor options and caters to micro-weddings up to 360 guests (entire space rented) at multiple price points.
The Bradbury
If you've been keeping up with my blog for awhile, you know I LOVE the Bradbury (read more about The Bradbury). This venue drips with art-deco charm, history, and elegance. Literally steps from the Downtown Mall in Charlottesville, the party doesn't have to stop after last call at your reception. On-site catering courtesy of Harvest Moon Catering and a rotating modern-art gallery in The Vault makes for an immersive and unique guest experience. This venue is best for small to mid-sized weddings of 75-125 guests.
Unique Richmond Wedding Venues
Dover Hall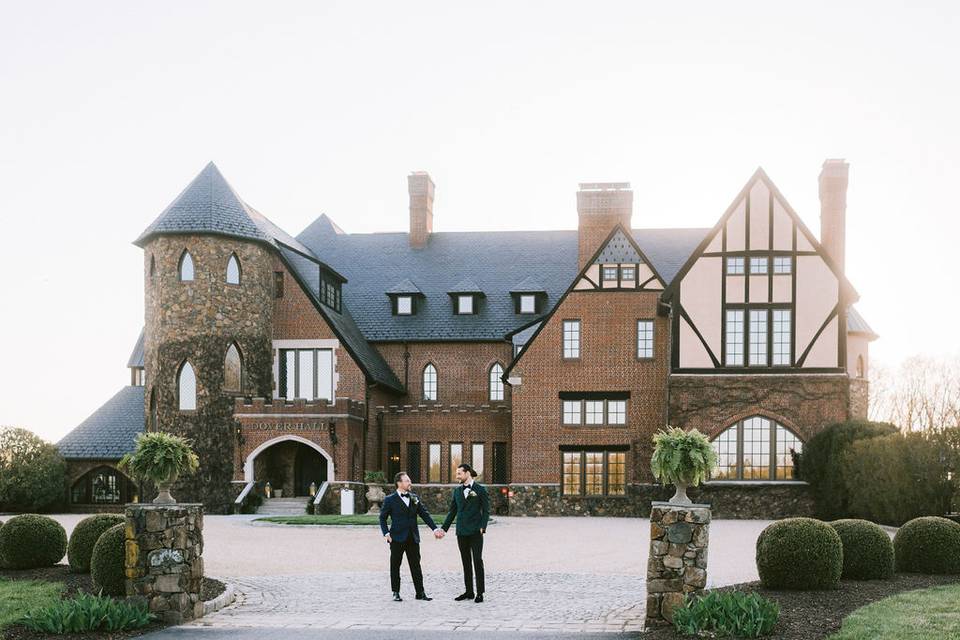 As a history buff, my love of Dover Hall runs deep. While the building itself is not old in the slightest, the antiquities within have been carefully curated. This Tudor style mansion is a luxurious and opulent dream! Boasting floor to ceiling windows in the ballroom, spiral staircases, and a bridal suite fit for Marie Antoinette, there really is nothing quite like it. You can rent the venue by day or full the entire weekend for a cool $30,000, and you do have the option of multiple staterooms to house you and your closest friends and family. Dark Academia vibes are strong here. If you are interested in a deep dive of Dover Hall, click here!
The Virginia House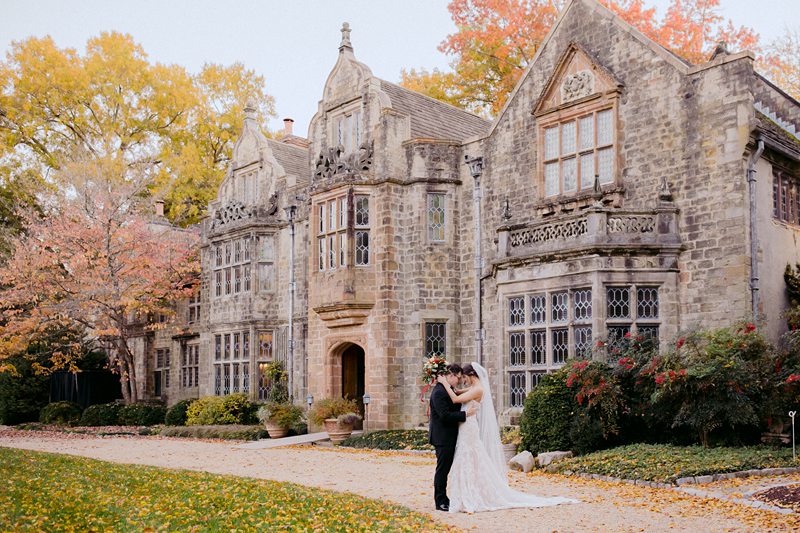 If you didn't know this historic museum hosts weddings, now you do! I used to live in Oxford, and this venue makes me feel all the nostalgia with the architecture of The Virginia House. This manor can seat between 80 and 250 guests between the indoor space and the 8 acres of gardens. Can you picture your wedding nestled in the hills here overlooking the St. James River?
Great Wedding Venues in the D.C. area
Great Marsh Estate
Billed as "an enchanting wedding venue just outside Washington D.C." and this description could not be more apt. Great Marsh Estate is a late twentieth century recreation of a Georgian manor. Let your Bridgerton dreams run wild here as no design is too grand for this estate. The natural beauty and peaceful quiet of the rolling hills, pond, and trees offer a much needed respite from the hustle and bustle of D.C. Invite up to 200 of your nearest and dearest to savor the cuisine provided by Serendipity Catering and celebrate your nuptials!
The question is: which of the 5 unique wedding venues in Virginia should you get married at? Find out which is right for you by inquiring with me today.
Want the inside scoop on all things wedding? Join our email list for tips, tricks, and available dates.